Home
Welcome to AMJAZZ Rotorua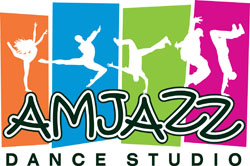 Our studios are located at 94 Tallyho Street, Mangakakahi, ROTORUA 3015.
Our Office Hours are Tuesdays and Thursdays between 9.00am and 2.00pm – Please note that the Office is not located at the Studios – call or email us.
p: 07-3458632 e: info@amjazz.co.nz
Please do not hesitate to contact us if you have any questions. We look forward to dancing with you!