Our Teachers
   
NIKKI WILKINSON
Nikki is the Principal Teacher and Creative Director at
AMJAZZ

. She teaches Jazz, Contemporary, and Aerial Body Conditioning. Nikki has been dancing since the age of four and has been classically trained in RAD Ballet and has achieved all of the AJDA levels and the BBDS Hip Hop levels. Nikki has been teaching for over 19 years and her experience in dance has lead her to a position as a national AJDA examiner and choreographer.
Nikki also dances professionally – she has danced in theatre productions outside of the studio, choreographed for local productions and has taught at many dance workshops throughout NZ. She is the choreographer and director for our

AMJAZZ Creative

Dance Performance group.
PAM SHANKS
Pam is the director of
AMJAZZ

. Pam has been dancing since the age of eight years and has been classically trained in RAD Ballet and has achieved NZ Modern to Intermediate levels, and American Jazz to Solo Seal. She has passed both American Tap exams and BBDS Hip Hop exams.
Pam has choreographed and danced professionally in theatre productions outside of the dance studio. With over 20 years of teaching experience behind her, Pam is now happy to pass on her dance knowledge to her up and coming teachers and dancers.
TEACHERS for 2018
Nikki Wilkinson – Jazz, Contemporary, Performance Class, Aerial Body Conditioning
Thacia van Arendonk – Hip Hop, Contemporary, Tap, Jazz, Performance Class
Bronwyn Woolford – Mini Movers, Pre Intro Jazz
Tamzin Coffin – Contemporary, Acro
Keriana Whatarau – Tap
Jane Trask – Aerial Body Conditioning, Stretch&Leap&Spin
Renee Heffernan – Aerial Body Conditioning
THACIA VAN ARENDONK
Thacia has been dancing with AMJAZZ since 2002.  She worked through our teacher training program from 2008, and then taught a variety of genres before leaving the studio to study law in 2012.  She has advanced training in jazz, hip hop, contemporary, ballet and tap. Thacia has spent the majority of her life taking part in dance competitions and professional performances around NZ for all genres.Thacia received the top mark in NZ for Intermediate One in 2006, Advanced Jazz Level Two in 2010, and Advanced Solo in 2011.Thacia has competed in the World Hip Hop Championships three times, most recently in 2016 where her crew placed 4th in the world.She performed as a back up dancer on the live television show 'the X Factor NZ' in 2015 and has taught and choreographed for multiple dance studios throughout Auckland city.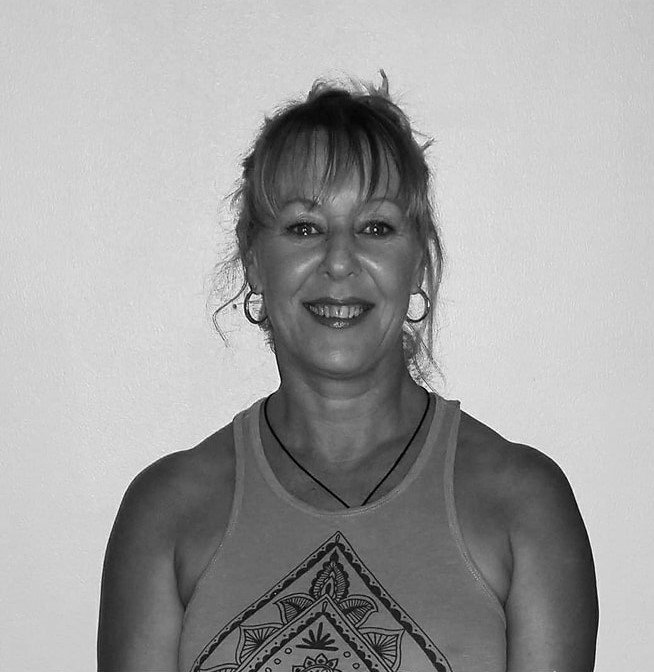 BRONWYN WOOLFORD
Bronwyn started dancing at the age of 5, training in Tap and Ballet until she was 16years old. Bronwyn then joined the AMJAZZ family 21years ago completing the AJDA syllabus, sitting exams and performing outside of the studio and has recently taken up Hip Hop for a challenge. Bronwyn is trained in and has taught Early Childhood, and in 2007 Bronwyn became the senior teacher for AMJAZZ Mini Movers classes (preschool students). Bronwyn also teaches AMJAZZ Pre Intro Jazz and takes solo competition classes for students who want to compete individually with very rewarding results. Bronwyn loves her job and is looking forward to what each new term brings!
 

TAMZIN COFFIN
Tamzin has been dancing with AMJAZZ since 2012. She is trained in Jazz, Contemporary, Hip Hop, Tap and is this year undertaking training in Aerial Body Conditioning. Tamzin has been training as an assistant teacher and had a lead role in the 2017 AMJAZZ production.
Tamzin's talent and dedication leads her to Honours/Distinction exam marks in all genres and in 2017 Tamzin was awarded the top mark in Asia/Pacific for her Level 8 APDA Contemporary examination.
Tamzin was a competitive gymnast for five years, and was third in NZ for trampolining in 2009.
 
JANE TRASK
Jane Trask is a Secondary school Dance and Physical Education Teacher with 13 years experience teaching Dance in two Rotorua high schools. She has danced since she was 4 years old so 32 years! 26 of which have been with AMJAZZ Dance studios. Jane has also taught various classes at AMJAZZ Dance studios, including relieveing, over the past 10 years. She is also a National NCEA Dance moderator. Jane completed a Bachelors degree in Sport and Leisure Studies, Communication and Journalism, along with her teaching diploma.  Jane has completed all of the American Jazz Dance Syllabus including her Solo Seal and American Jazz Dance Teachers Certificate. Jane has also completed various exams in Ballet, Tap, Contemporary and Hip Hop as well as having experience in Yoga, Pilates and Pole Dancing for fitness.  She loves to perform and teach students of all ages to dance.  Part of her passion to teach dance in local high schools was to give dance opportunities to students who may not necessarily be able to afford private dance lessons. Along with teaching Dance at John Paul College, Jane also keeps busy being a mum to her two young boys, is a La Leche Leader, and also teaches pre-school dance.
Jane is looking forward to teaching classes again at AMJAZZ Dance Studios in 2018.

RENEE HEFFERNAN
Renee is a secondary trained dance and PE teacher who has been dancing since she was 5yrs old. She has taught in preschools, primary and secondary schools, university and private studios though out her career. Including teaching Hip Hop and Jazz at AMJAZZ.Renee has completed Hip Hop and Jazz exams to Advanced level with AMJAZZ.  After living in London for 3yrs she is now running her own dance and fitness business, Wanderlust Dance Company, covering a range of classes from pregnancy Yoga, Mums & bubs, barre and special needs dance and can't wait to add Aerial conditioning to her repertoire!